Every donation makes a difference
Refugees have very little when they're forced to flee their homes, and many have nothing. From food parcels to hygiene essentials, even a small donation makes a huge difference.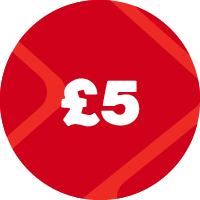 could help provide a blanket for someone who's been forced to flee their home.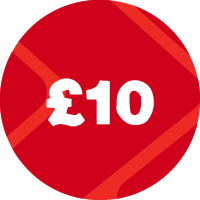 could pay to top up a refugee's mobile phone for a month, so they can get support and keep in contact with loved ones.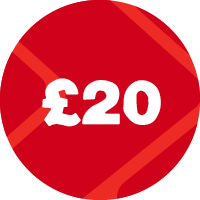 could help provide a refugee with an hour of one-to-one support, navigating the complex family reunion process.
The difference you made for Ukraine
Last year, a quarter of all money raised through Miles for Refugees went to support our Ukraine Emergency Appeal. Below is just some of the difference that appeal has already made.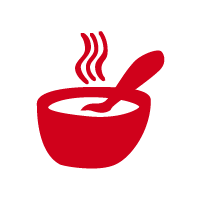 Over 14.5 million people with vital support, including food, water and medicine.
10.6 million with improved access to clean water.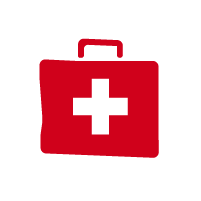 over 1 million people with health support, like first aid, medical and mental health support.
"Tony said that the Red Cross was giving us £50 cash each, and a SIM card for my phone. I couldn't believe it – just to have something of our own after so long felt like such a kindness." - Karyna, who fled to the UK from Ukraine and was helped by the British Red Cross and her sponsor Tony.
How we support refugees in the UK
In the UK, the British Red Cross is the largest independent provider of services for refugees and people seeking asylum.
We help people rebuild and settle into their new lives. This includes getting them food, clothes and medicine; support with understanding and accessing the rights they have; and help with making friends and becoming financially stable.
We call for things such as safer ways for people to seek protection in the UK and reunite with family, improved and quicker decision-making on asylum claims, and dignified and safe accommodation. Your fundraising can help continue to make that possible.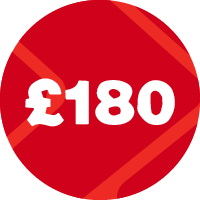 could cover the cost of ten hour-long sessions with a caseworker, helping refugees get advice on things like healthcare, education or finding lost family members.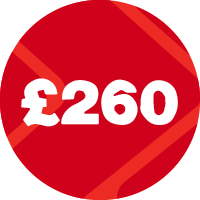 could provide 15 destitute refugees with food parcels, making sure they don't go hungry.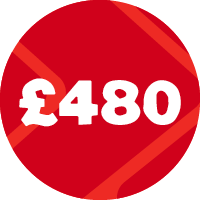 could give 50 refugees a travel pass for a day so they can get from A to B – whether that's to an important appointment or visiting a food bank.
We are the world's emergency responders, and as part of the Red Cross Red Crescent Movement, we help people all over the world – whether they're displaced in their own country, or fleeing to a different one for safety.
We protect those at risk of, or who have survived violence, trafficking, abuse, or exploitation, helping them take steps to rebuild their lives and linking them up with the right support.
We help put families back in touch through our international tracing work and reunite them if we can, guiding them through the complex process of family reunion applications
Hear from the refugees helping to shape our work
Join others taking action to support refugees worldwide